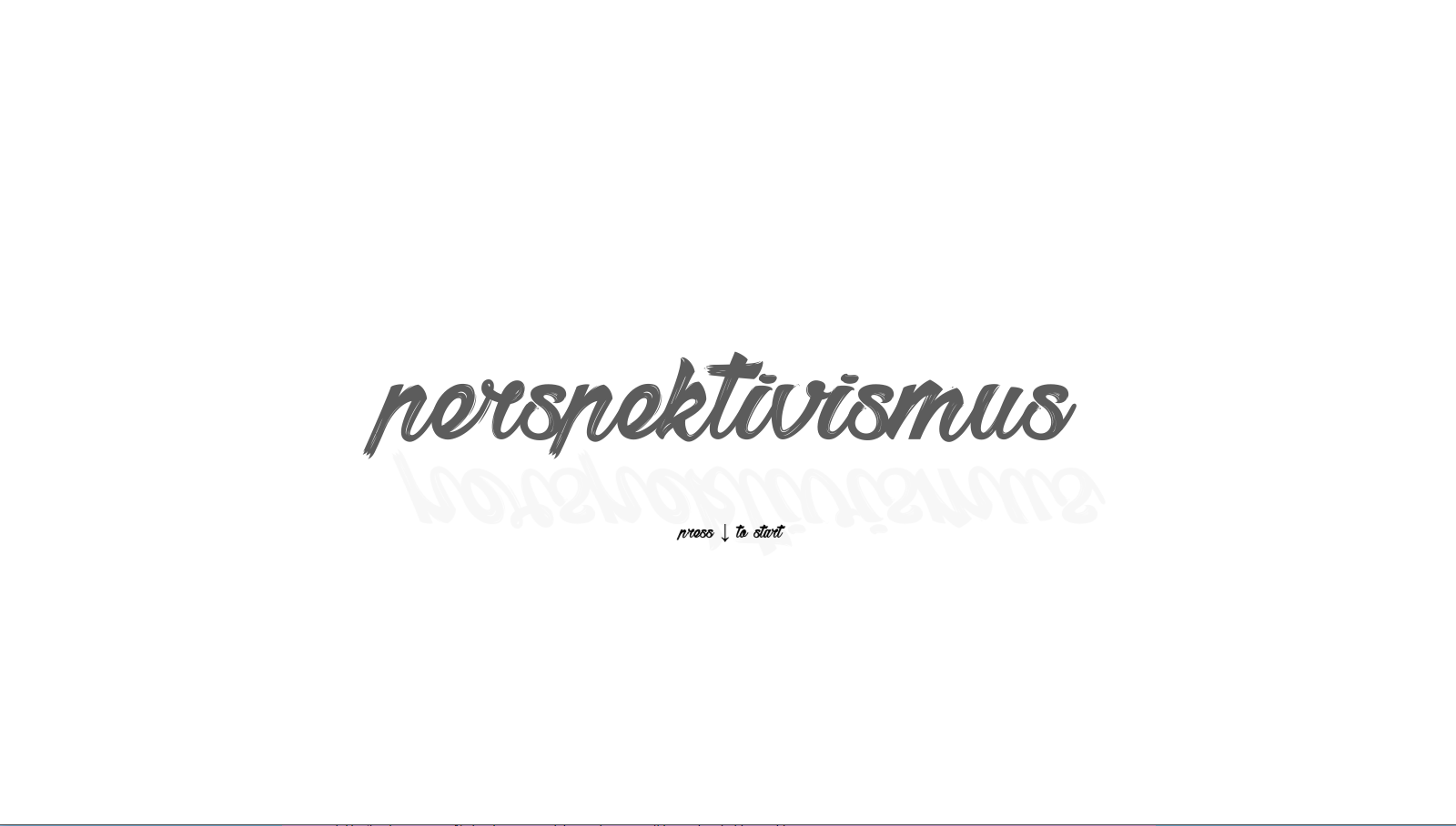 Perspektivismus
A downloadable game for Windows and macOS
This is a procedurally generated 2D platformer whose story remains a force to be reckoned with. A lot of the text is in German as an homage to the philosopher on which this game is based.
The game is procedurally generated so the experience is different each time you play.
I've been told it's difficult.

CONTROLS:
Arrow keys to move
Space to jump
RESOLUTION: 1600X900
---
If any of you have ever had the displeasure of studying Nietzsche, I offer my deepest apologies.
Once upon a time, I was studying political science (with an emphasis in political theory) at university. Once upon a time, I decided it would be a good idea to take a class that focused on Nietzsche ("I read The Geneology of Morals with the same professor and he seemed chill. I could totally do this!" Wrong.) I was also learning how to use Unity at the time. Worlds collide and Perspectivismus was born.

This game is based on a passage from Nietzsche's Beyond Good and Evil and much like Nietzsche, I've shoved in a bunch of hidden meaning and significance to arbitrary and useless things. There's a reason for the name of the game, reason for the names of the levels, reasons for the colours, etc. Pretentious, I know. I'm embracing it.
The entire time I was taking the class can be characterized by me constantly arguing with how little sense Nietzsche made ("I swear, everything he says can be contradicted by something else in some of his other work. Why is he famous again?") I'm telling you -- completely bonkers.
However, after reading 6 of his works, the man gained my reluctant (I repeat: reluctant) respect. Don't get me wrong, Nietzsche was mad; beyond insane; off his rocker; but he could write (*vomits*) I could go on about why Nietzsche ain't that great, but I'd rather have you play my game instead.

Fun Fact: this game is the predecessor to Emble, another one of my games (and my #1 pride and joy). You should play it, too. You'll recognize similar mechanics and menuing systems
Download
Click download now to get access to the following files:
Perspektivismus_MAC.zip
15 MB
Perspektivismus_PC.zip
11 MB